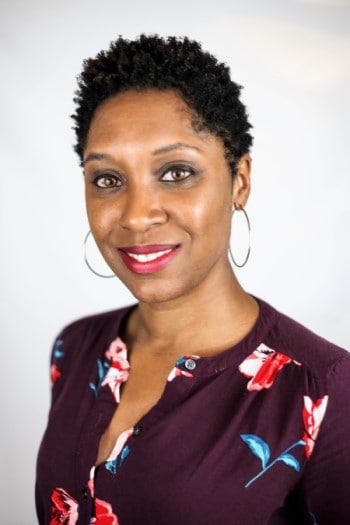 Hello! I'm Marquita (she/her). As a graduate from the University of Pennsylvania, I've honed my therapeutic skills throughout my 17 years in the field, with a strong commitment to a feminist approach.  I've trained in Cognitive Behavioral Therapy (CBT), Eye Movement Desensitization and Reprocessing (EMDR), Ego States informed approaches, and provision of affirming Transgender mental health care.
I've served on the Continuing Education Committee of the Pennsylvania Society for Clinical Social Work (PSCSW), and as the Executive Director at the Therapy Center of Philadelphia (TCP). Here, I've integrated my feminist lens into the center's mission, advocating for affirming mental health care that respects and validates all individuals, especially those from marginalized communities.
Away from work, I treasure my roles as a wife and mother to two wonderful kids, not to mention our cherished cat and dog. This blend of professional commitment and personal experiences creates a unique perspective that shapes my approach to therapy, grounding it in compassion, empathy, and equality. I look forward to welcoming you to our shared journey!
– Marquita J. Bolden MSW LCSW
During our initial consultation, we'll focus on setting your goals for trauma therapy counseling. My primary aim is to help you understand and navigate your path to healing from past traumas. These could be experiences of abuse, traumatic bereavements, or enduring health conditions. Together, we'll chart a course that feels right for you.
We can explore a variety of therapeutic techniques to support your journey. Cognitive Behavioral Therapy and EMDR Therapy are two powerful tools that can help you manage your thoughts and feelings, and they're particularly effective in trauma recovery. We'll tailor your therapy to suit your needs, ensuring it's a fit for you.
Remember, this is your journey. We'll set your therapy goals together, based on what you feel comfortable with and what you hope to achieve. I'm here to guide and support you every step of the way.